31 October 2019
Objective measurement of softness, roughness, stiffness and the recovery parameters elongation, hysteresis and plasticity
Emtec Electronic with innovative testing instruments at TITAS 2019 in Taipei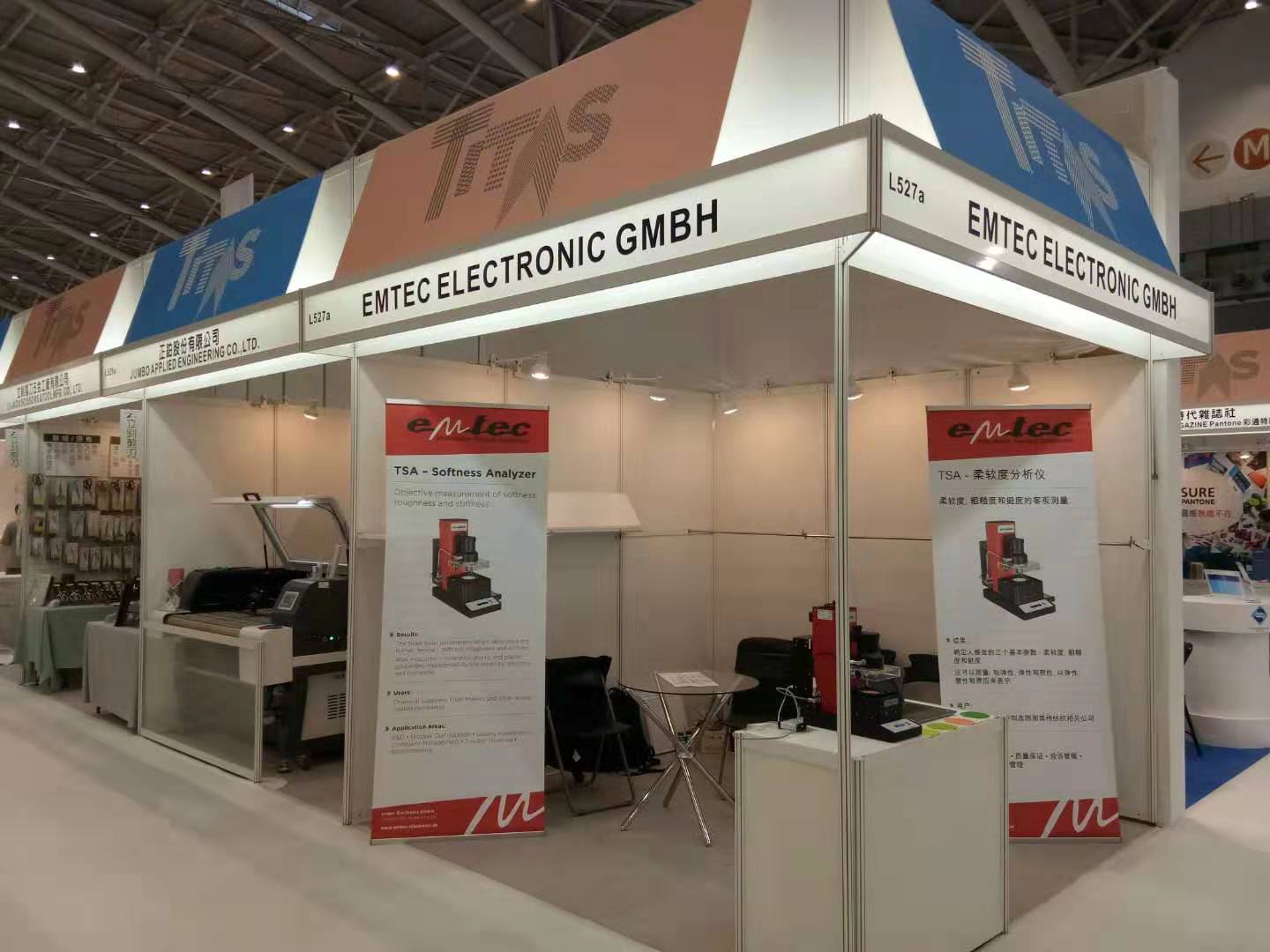 Leipzig, Germany 23.09.2019 - For the fourth time, the German company emtec Electronic GmbH will present its innovative testing equipment to the textile industry, together with the Chinese and Taiwanese representatives Mr. Max Liu (Jiu Mao) and Mr. Chiang (TechOne). Please visit our booth no. L527a to have a look at the device and to get a detailed explanation of:
The TSA – Tactile Sensation Analyzer. The device enables an objective evaluation of the softness, roughness and stiffness of a textile fabric. Included into the softness measurement is the measurement of the viscoelastic, elastic and plastic properties, which are represented by the elasticity, plasticity and hysteresis. With an extra module, the compressibility can be measured.
The FPA and CAS touch! are two instruments, which are very interesting for the textile industry as well. The FPA measures the surface charge of the fibers (zeta potential), which provides information about the efficiency of the interaction of certain additives with the textile fiber. The CAS touch! is able to show how long and stable certain additives stay on the textile fiber.