The pulp and paper industry will meet at the international exhibition and conference Paper Vietnam 2019 in Ho Chi Minh City from June 26th to 28th. Emtec Electronic, the German developer and producer of innovative testing instruments, will attend for the first time. Together with the Southeast Asian representative CLC Certified Lab Consultant, the company showcases a variety of its innovations at booth no. P65.
For the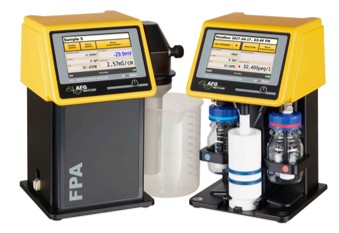 wet-end in paper and board production, the smallest, lightest and most-modern charge measuring systems are the CAS touch! and the FPA touch! The use of both instruments in the production process helps to optimize the utilization of chemicals with the target to stabilize the process, to improve the product quality and to reduce costs.
Besides this, the EST12 emtec Surface & Sizing Tester is shown. A useful tool to determine those surface properties of paper and board, that are relevant for the converting process, in particular the surface hydrophobia (sizing) as well as the surface porosity. Both parameters help to predict the converting behavior while printing, coating and gluing and enable the optimal runnability during the converting processes of paper and board.