From June 04th until 05th, emtec Electronic GmbH will participate at the "Future. Forum Paper" – the Austrian Paper Conference with trade show for pulp and paper industry in Graz.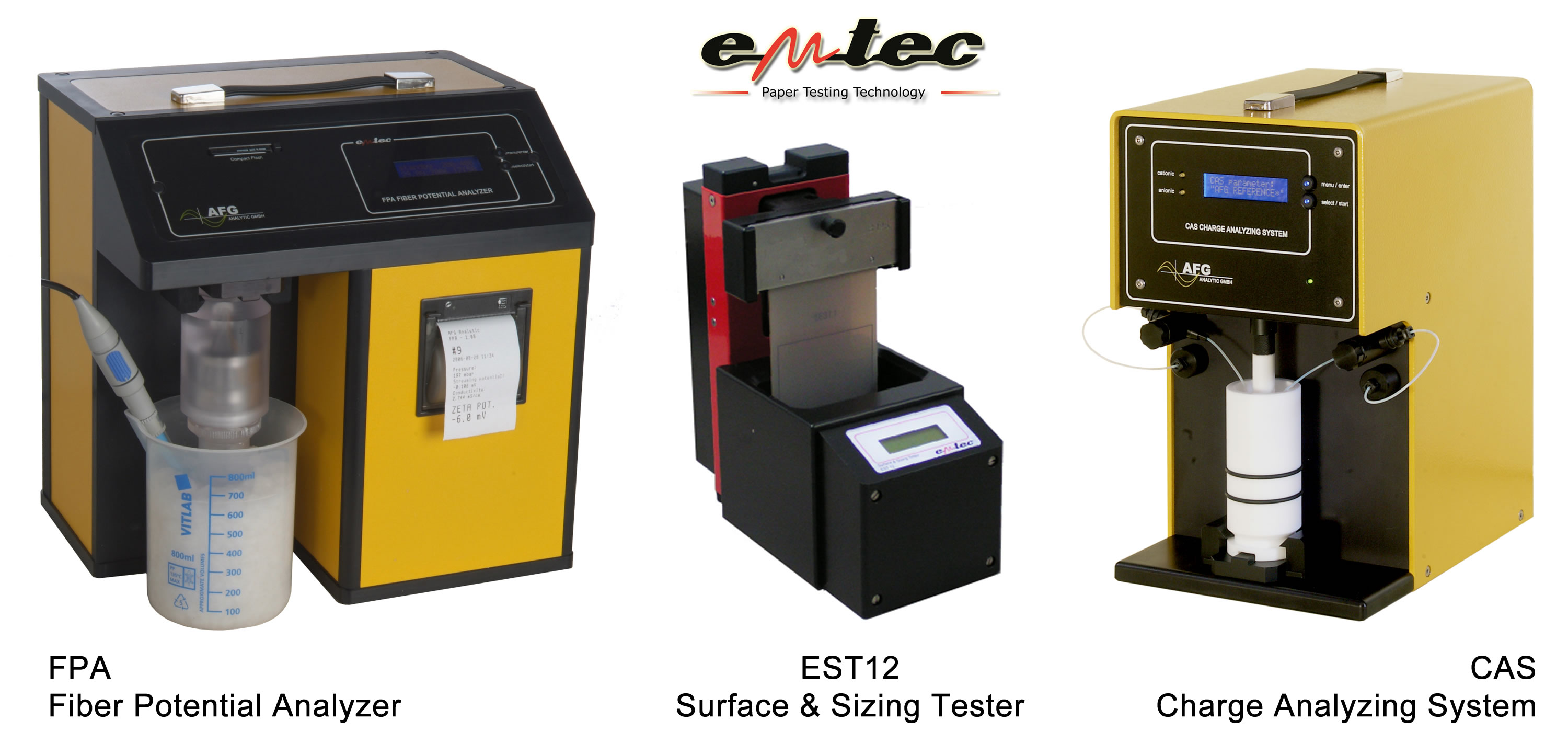 During the two days emtec will present different testing instruments by which the process from the production of the pulp to the conversion to the finished product can be controlled and guided in the right direction to get an efficient process and the best possible quality with the lowest possible costs.
In the wet end it is extremely important to have detailed information about the charges of particles in the pulp suspension, which can be determined by the CAS Charge Analyzing System. Also important is the knowledge about the surface charge of the pulp fibers, which can be measured with the FPA Fiber Potential Analyzer.
In addition to the wet-end, it is necessary to get an idea of the quality of the base paper after the production for further steps within the conversion. This can be realized by the EST12 Surface & Sizing Tester, which gives reliable and objective information about the surface sizing respectively hydrophoby and the surface pore structure to predict the behavior of paper and board during glueing, printing and coating processes. The availability of these paper properties provides enormous chances for the optimization of the paper and board production and converting processes.