Emtec Electronic GmbH will attend the South American "Expo ACOTEPAC 2014" in Cali, Colombia. From February 19th until 21st, emtec Electronic will be present at the exhibition at booth no. 03 and 04 together with Neotek Colombia SAS and Elof Hansson International AB.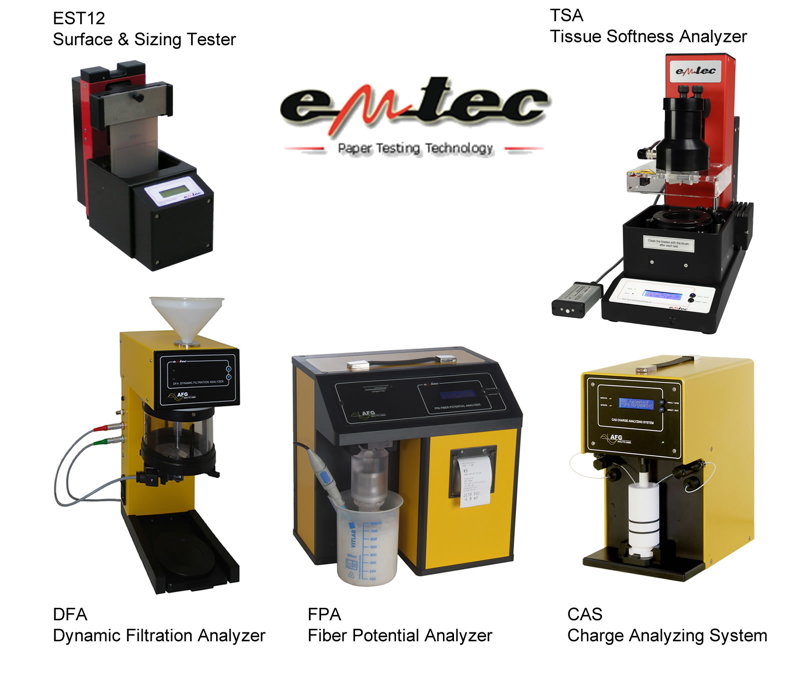 The technical equipment, which will be presented in Cali this time are the emtec EST12 Surface & Sizing Tester for characterizing the process relevant surface parameters of paper and board, the TSA Tissue Softness Analyzer for determining tissue properties as softness, smoothness respectively roughness and stiffness and combining these parameters to the overall handfeel value.
Additionally, emtec Electronic will present some measuring devices for the wet end area: the CAS Charge Analyzing System for determining the particle charge, the FPA Fiber Potential Analyzer for measuring the Zeta Potential of fibers and the DFA Dynamic Filtration Analyzer for determining the influence of chemicals on drainage and retention behavior.