Emtec Electronic GmbH will attend the Canadian "PaperWeek / PAPTAC 2014" in Montréal, Canada. From February 03rd until 06th, emtec Electronic will be present at the exhibition at booth no. 03 together with Technidyne Corporation Canada.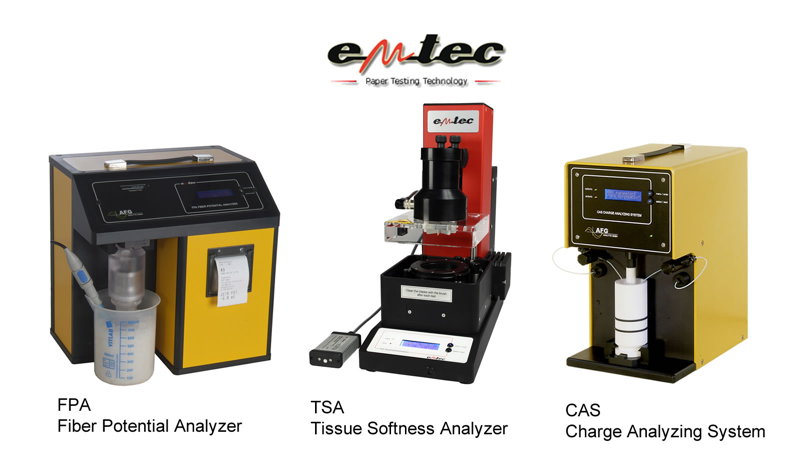 The TSA Tissue Softness Analyzer is one of the technical equipment, which will be presented in Montréal this time. This device is used for the objective and reliable measurement of tissue properties as softness, smoothness respectively roughness and stiffness. Furthermore, these three parameters can be combined to the overall handfeel value.
Additionally, emtec Electronic will present some measuring devices for the wet end area: the CAS Charge Analyzing System for determining the particle charge of filtrates and the FPA Fiber Potential Analyzer for measuring the Zeta Potential of fibers.
During the conference Mr. Alexander Gruener will explain in detail the different functions and applications of these three valued labor assistants in his presentation "Possibilities for process optimization from the wet end to the finished product".