emtec Electronic at RosUpack 2015 in Moscow
The company emtec Electronic GmbH will attend the Russian "RosUpack 2015" in Moscow. From June 16th until 19th, the company will be present at the exhibition at booth no. B231 in hall 1.2 together with Sigma Micron – their representative in Russia.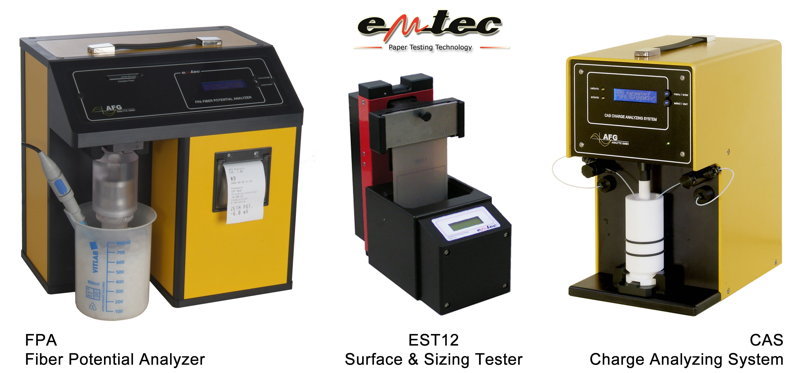 The technical equipment, which will be presented in Moscow, are the emtec EST12 Surface & Sizing Tester for characterizing the process-relevant surface parameters of paper and board to predict the behavior during coating, printing and glueing. Its application leads to the optimization of the production and converting processes to gain the best possible quality at the lowest possible costs.
Additionally, emtec Electronic will present some measuring devices for the wet end area: the CAS Charge Analyzing System for determining the particle charge and the FPA Fiber Potential Analyzer for measuring the Zeta Potential of fibers in the suspension. In addition to the FPA, emtec Electronic developed a new Online measuring device FPO Fiber Zeta Potential Analyzer Online, which measures the Zeta Potential of fibers directly during the production process and delivers immediately reliable and necessary information concerning the dosing of chemicals to the pulp.