emtec Electronic at Asian Paper 2015 in Jakarta
This year the "Asian Paper 2015" will take place in Jakarta, Indonesia and the company emtec Electronic GmbH will attend. From April 28th until 30th, the company will present different paper testing equipment at booth no. C27.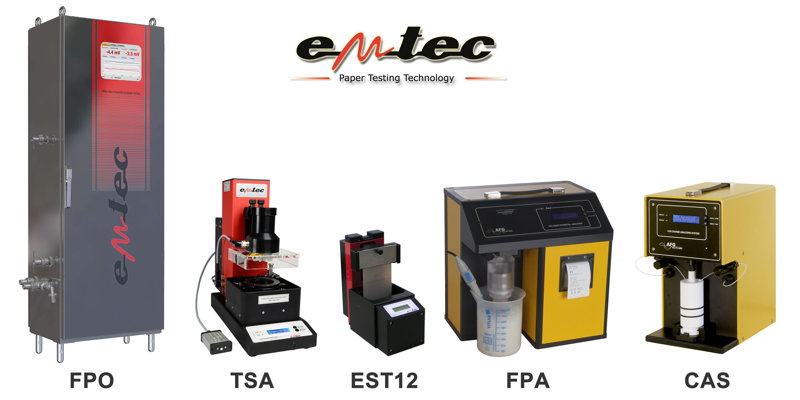 In the wet end of the paper production process it is extremely important to have detailed information about the charges of particles in the pulp suspension, which can be determined by CAS Charge Analyzing System. Also important is the knowledge about the surface charge of the pulp fibers, which can be measured with the FPA Fiber Potential Analyzer. Furthermore, emtec Electronic developed a new Online measuring device FPO Fiber Zeta Potential Analyzer Online, which measures the Zeta Potential of fibers directly in the production process.
In addition to the wet-end, it is necessary to get information about the quality of the base and final products. Therefore emtec will present the EST12 Surface & Sizing Tester in Jakarta, which characterizes the process relevant surface parameters of paper and board in order to predict its converting properties. Additionally, the TSA Tissue Softness Analyzer will be shown, which gives reliable and objective information about the "hand feel" and different softness
parameters of tissue products.
In summary, the application of all these measuring devices leads to the optimization of the production and converting processes to gain the best possible quality at the lowest possible costs.